Actualités du réseau FIRST-TF
INFORMATIONS IMPORTANTES
Changement de direction de FIRST-TF et dépôt du projet d'avenir
Noël Dimarcq a changé de laboratoire et d'activité cet été. Un grand merci à lui pour son dynamisme et sa générosité, qui ont fait du Labex FIRST-TF, au-delà d'une source de financements, un réseau structurant pour la constellation nationale temps-fréquence. Noël assure de son soutien la nouvelle équipe de direction de FIRST-TF et l'accompagnera dans les mois à venir.
Yann Le Coq (CNRS, SYRTE) a pris la direction de FIRST-TF au 1er septembre 2018. Une co-direction avec François Vernotte (UFC, UTINAM) sera mise en place. Ils portent tous deux le projet d'avenir, dont le document d'évaluation va être remis le 17 septembre ; le résultat de l'évaluation sera connu à la fin de l'année 2018.
Le dossier d'évaluation est l'expression du succès de la mise en place de FIRST-TF, que nous souhaitons renouveler. Le projet d'avenir présente également quelques évolutions proposées lors des séminaires régionaux en 2017 et des rencontres institutionnelles en 2018. En faisant l'hypothèse de sa reconduction, FIRST-TF opérera toujours pour l'animation, la visibilité et la coordination de la communauté, ainsi qu'en soutenant des projets préférentiellement collaboratifs, pour la recherche, pour les liens laboratoires-industriels, pour la formation et la diffusion des savoirs, dans les différents axes thématiques du Temps-Fréquence. La structuration en deux cercles de structures est conservée, l'un comportant les laboratoires FEMTO-ST, GEOAZUR, LPL, SYRTE, UTINAM, l'autre les autres laboratoires, les industriels et sociétés de conseil, les agences spatiales, aéronautiques et pour la défense. D'autre part, d'autres structures pourront désormais être associées au réseau. FIRST-TF continue à être porté institutionnellement et géré par le CNRS, entouré par les 9 autres établissements signataires du consortium ; les sites impliqués soutiennent également la demande de reconduction de FIRST-TF. La prochaine Assemblée Générale permettra de répondre à vos questions sur l'avenir.
Assemblée Générale 2018

9 octobre 2018 à

la

pépinière d'entreprises "Le Village" (Toulouse, France).
L'assemblée générale de tous les membres de FIRST-TF se réunit annuellement. C'est un moment d'échange important entre les laboratoires, les industriels, les centres techniques et agences, les établissements qui contribuent à la vie du réseau FIRST-TF. Cette assemblée générale permet aussi de présenter les résultats des projets soutenus et de débattre sur des sujets spécifiques.
Date limite d'inscription : 20 septembre 2018.
CONFERENCES, WORKSHOPS, SOUTENANCES
Conférence « La seconde : vers une redéfinition ? »
13 septembre 2018 au LNE (Paris).
Tandis que l'année 2018 sera marquée par la redéfinition du Système international d'unités (SI), le LNE organise le 13 septembre 2018 à Paris, une conférence grand public dédiée à « la seconde » animée par Sébastien Bize du LNE-SYRTE.
Cette conférence s'inscrit dans le cadre du cycle de conférences « Les jeudis de la mesure » organisé par le LNE sur le thème « évolution des unités de mesure : une révolution ? » et consacré aux sept unités de base du Système international d'unités.
Joint meeting of the ESA Topical Teams: "ACES & General Relativity" and "ACES & Geodesy, clocks and time transfer"
Oct. 22-24, 2018 at Technical University of Munich (Germany).

This meeting focuses on the utilization of ACES and highly accurate clocks in space, both from a point of view of space geodesy and fundamental physics. Topics of interest are:
1. The application and potential of highly accurate Clocks in Space such as ACES
2. Tests of the Einstein Equivalence Principle (EEP)
3. Laser Time Transfer using Satellites such as ACES and T2L2
4. Future applications of coherent time in space geodesy
5. The distribution of accurate time and frequency for metrology and geodesy
The colloquium will bring together the scientific community interested in the applications of highly accurate space clocks like ACES/PHARAO in all domains, from theoretical physics to cold atoms and application in geodesy and atmospheric studies. Furthermore we look at the scientific potential of near lossless links among high performing ground clocks and satellite clocks, both in time and frequency.
The meeting will consist of invited and contributed presentations on the details of ACES, data analysis and scientific applications. Whilst centered on ACES/PHARAO the colloquium is open to more general contributions on theory and experiments in any of the related subject areas. The aim is to prepare within the broad scientific community for the upcoming launch (2020), the scientific exploitation of the data and the development of new applications in space geodesy.
The workshop will include both review and contributed talks with ample time for discussion.
EURAMET and BEV Communications Workshop on 'How best to communicate the revised SI? Part 2'
Oct. 23-24, 2018 at BEV (Vienna, Austria).

The 26th General Conference on Weights and Measures (CGPM) in November 2018 is expected to accept a resolution to revise the International System of Units. The possible revision of the SI is an extraordinary opportunity for many NMIs and DIs in Europe to communicate the importance of measurement science and the future of SI. The workshop is tailored for employees of NMIs and DIs who are working in communications and public relations.
The two-day workshop will contain:
An overview on the international SI promotion campaign
Best practice examples of communicating the SI
A workshop on developing a joint action on communicating the SI redefinition
A discussion on building on the momentum - how to use and extend the attention gained for future communication
Registration deadline: Friday, 21 September 2018.
Quantum Technology Flagship Kickoff



Oct. 29-30, 2018 in Vienna

(Au

stria).
This marks the point at which the first round of funded projects are presented to each other, to the community, and to the decisionmakers who are interested in supporting the flagship. On day two, the community as well as official groups reflect on the start and help setting the flagship program on a successful trajectory for the next steps. It will be held in a great setting in Vienna - with a festive day at the Hofburg and a focused working day at the Academy of Sciences.
Deadline for registration: September 25, 2018.
IFCS-EFTF 2019: Call for Papers
April 14-18, 2019
in
Orlando (Florida, USA).

Topics include, but are not limited to:

Group 1: Materials, Resonators, & Resonator Circuits
Group 2: Oscillators, Synthesizers, Noise, & Circuit Techniques
Group 3: Microwave Frequency Standards & Applications
Group 4: Sensors & Transducers
Group 5: Timekeeping, Time & Frequency Transfer, GNSS Applications
Group 6: Optical Frequency Standards & Applications
Abstract submission deadline: November 30, 2018.
ECAMP13 - European Conference on Atoms, Molecules and Photons: Call for Abstracts
April 8-12, 2019
in
Florence (Italy).

The triennial ECAMP conference series, launched in 1981, is the major conference of the Atomic, Molecular and Optical Physics Division (AMOPD) of the European Physical Society (EPS). The Scientific Programme will cover the most recent developments in the broader field of AMO physics.
Abstract submission deadline: 1st January, 2019.
Appel à idées R&T CNES pour les systèmes orbitaux
Le site R&T et Thèses des Systèmes Orbitaux est principalement dédié à l'appel à idées de R&T et à l'appel à sujets de thèses doctorales.
L'appel à propositions d'idées R&T externes pour le plan R&T 2019 sera ouvert du 02 Juillet 2018 au 10 Septembre 2018 23h59.
Dans le cadre d'une volonté d'harmonisation, les appels à proposition de sujets de thèse à caractère scientifique et technique ont été regroupés.
Pour l'appel à propositions de sujets de thèses les dates seront communiquées ultérieurement.
ESA Open Invitation to tender "Quantum-based sensing for PNT"
This EXPRO+ procurement is part of the NAVISP Programme, under Elelment 1, Work Plan 2018.The exploitation of quantum physics hasenabled revolutionary technical applications and is today again set to disrupt conventional technologies such as communication, encryption, sensing, and computing by usage of even more fundamental quantum effects such as superposition, entanglement and atom interferometry. Such effects are inherently fragile and sensitive to the outside world and can be used to create precise devices for measuring local acceleration, gravity, magnetic fields, and rotation. The technology has the potential to boost accuracies for inertial-, gravity-, and magnetic based navigation by orders of magnitudes and is therefore a promising future technology to augment GNSS navigation in challenging environments. For navigation, several quantum technologies look promising for a wide range of inertial navigation applications due to recent advancement in science and technology. It is expected that the technoloy progress will allow commercialisation in various navigation use cases in the future.
Submission deadline: 27/09/2018.
ESA Open Invitation to tender "Highly selective filter system for optical antennas"
The objective is to assess the most optimum and cost-efficient spectral filtering technique with a bandwidth of a few Angstroem (potentially a narrower, tunable bandwidth to account for the Doppler shift) with high throughput (> 60%) best adapted to a given design of an optical ground antenna and develop a demonstrator prototype for the 1550nm wavelength band. The benefit consists in maximizing the contact duration with the satellite by being able to operate as close to the Sun as possible.The spectral filter is a critical element to reject unwanted background and straylight onto the receive detector during day and night operation. The activity consists in elaborating its optimized design (interference filters vs. fiber Bragg gratings vs. volume Bragg gratings) after trade-offs taking into account the overall design of the optical antenna (e.g. numerical aperture of the beam, tunability vs. spectral width, etc.).The overall cost will depend on the performance(selectivity, out-of-band rejection and in-band thoughput) of the filter system, which is a significant driver for the surface quality requirements mainly of the primary mirror.It is a fundamental building block for optical antennas serving (future) missions in all domains (Earth Observations, Science, Telecommunications) that would employoptical links. Asteroid Impact Mission (AIM; launch 2020, Didymos rendez-vous 2022) presents a strategic demonstration opportunity either on ESA's OGS on Tenerife, or on an existing astronomical telescope by providing the optical receiver chain ...
Submission deadline: 28/09/2018.
ESA Open Invitation to tender "COPERNICUS - Precise orbit determination for all sentinel missions & precise GPS orbits and clocks"
Precise Orbit Determination (POD) of the Sentinel satellites is required for the exploitation of the scientificdata of the payloadsof these satellites. In particular for the Sentinel-1 -2 and -3 series of satellites, specificrequirements have been defined for the POD quality. This POD activity is being delivered as a service fromindustry. For generation of POD solutions, the most important input data are GPS observations, and the qualityof the solutions is related directly to the accuracy of the GPS orbit and clock solutions used in the processing.Delivery of precise solutions for GPS orbits and clock offsets is therefore equally part of this service.Since the launch of Sentinel-1A, the Navigation Support Office in ESOC has been delivering independentPOD solutions for all Sentinels, with the aim to evaluate the accuracy of the industrial service, and to supportits improvement. This service has been part of the GMES programme, and will now be acquired under theCopernicus programme. It shall have the following aims:- To provide independent POD solutions of all Sentinel spacecraft, aiming at the highest possible accuracy, inorder to validate the operational service delivered by industry- To provide independent POD solutions for the GPS constellation, used in the POD process, but also,optionally, as a backup to the GPS products delivered by industry- To provide POD solutions also for future Sentinel Spacecraft (as needed)- Toprepare for the transition to POD based on GPS and Galileo. The Invitation to Tender will be issued by the European Space Agency (ESA). It will be open exclusively to economic operators that have their registered office in an EU Member State or Iceland or Norway. The European Space Agency (ESA) will make the ITT (Cover Letter, Statement of Work, Special Conditions ofTender, Draft Contract) available on its tendering website (EMITS http://emits.sso.esa.int/emits/owa/emits.main)and on its dedicated Copernicus server (https://copernicus-emits.esa.int/). In order to access the ITT package from EMITS, a Tenderer must be registered as ...
Submission deadline: 03/10/2018.
ESA Open Invitation to tender "Advanced open-loop techniques for high-sensitivity GNSS receivers applied to BOC signals"
High-sensitivity GNSS receivers architectures are of interest in harsh propagation conditions in order to be able to keep tracking GNSS signals even at very low C/No conditions (typically down to around 10-20 dBHz, depending on the signal being tracked). For thispurpose, open-loop techniques can be used in the estimation of the code delay and the carrier phase and/or frequency, targeting a more robust estimation of those observables. In this process, advanced signal estimation techniques can be applied for the optimum exploitation of e.g. multi-correlation samples. This can be of particular interest in the case of BOC signals, due to the multiple peaks present in the BOC autocorrelation function. Advanced and innovative open-loop techniques exploiting in an optimum way the multi-correlator architectures shall be proposed and designed in this activity for the robust estimation of both code delay and carrier phase and frequency in harsh propagation conditions in the presence of fading and multipath at low C/No conditions (i.e. below or wellbelow 20-25 dBHz). The techniques proposed shall consider the tracking of BOC signals and the problems associated to the unambiguous tracking of those signals at low C/No conditions (even below 20-25 dBHz, depending on the BOC modulation considered). The techniques proposed shall be robust when considering no aiding information is available (i.e. the baseline shall be to consider that no aiding is available). The techniques proposed shall be assessed with SW simulations considering both acquisition and tracking stages or a combination of both if snapshot processing is performed. Those techniques shall demonstrate to be robust in cold start conditions and shall be applicable at satellite tracking level. The performance assessment shall be performed by using realistic channel models. Procurement Policy: C(1) = Activity restricted to non-prime contractors (incl. SMEs).
Submission deadline: 09/10/2018.
ESA Open Invitation to tender "Hybridizing GNSS, integrated sensors and terrestrial positioning signals for seamless navigation of ground based users"
Mass market receivers are currently basing the provision of position and navigation functionalities by using a number of different signals (GNSS as primary means of navigation, cellular network etc.).The introduction of Galileo and Assisted Galileo services in the mass market applications, will bring significant benefits to the users, especially for applications in harsh conditions and environments, like urban/suburban. Furthermore, the introduction of positioning signals from terrestrial networks and the available plurality of sensors in a commercial receiver, offers the opportunity of hybridization for the improvement on the navigation performance for the majority of users.New standards are also being created (e.g. 5G) that could have important impact on the performance of theNavigation function in the receivers.This activity aims to:-Generate realistic scenarios to validate and promote the adoption of A-Galileo capable receivers-Develop the tools to emulate the processing and operations of mass market receivers-Investigate state of the art high sensitivity acquisition and tracking techniques by the optimal use of Galileo andAssisted-Galileo services-Investigate innovative techniques to hybridize the GNSS and other signals (e.g. 3G/4G) and sensor data (e.g. IMU)-Analyze the performance improvement relative to current solutions, by experimentationThe activity will provide inputs for the consolidation of the roadmap for the GALILEO system evolution, in the area of signal and receiver performance. Procurement Policy: C(1) = Activity restricted tonon-prime contractors (incl. SMEs). For additional information please go to EMITS news "Industrial Policy measures for non-primes, SMEs and RD entities in ESA programmes".
Submission deadline: 18/10/2018.
ESA Open Invitation to tender "High spectral purity reference generator for flexible local oscillators"
The objective of this activity is to design, manufacture and test a high spectral purity reference generator circuit enabling spurious free (or below the phase noise) operation of commercial of-the-shelf frequency synthesizers without phase noise degradation.Targeted Improvements:Enabling technology development of high spectral purity reference generators not existing today with spurious level below phase noise and no phase noise degradation.Description:The need for flexible local oscillators able to cope with the stringent frequency plan requirements of operators is becoming a must in modern flexible payloads and High Throughput Satellites. This requires the manufacturers of frequency converters to adopt more innovative frequency synthesizer solutions. Current preferred solutions are based on fractional-N synthesizers, however the frequency flexibility comes at the price of undesired spurious signals and degraded phase noise.This activity proposes a way to overcome this problem. A reference generator circuit (chip) shall be designed, manufactured and tested that is inserted between the reference oscillator and the reference input of the Phased Lock Loop (PLL). This circuit shall allow the PLL to achieve the equivalent of a fractional mode frequency selection (in small steps) with the phase noise and spurious performance of an integer mode operation PLL.A scaled engineering model of a high spectral purity reference generator shall be designed, manufactured and tested to validate the concepts developed.
Submission deadline: 16/11/2018.
Mission doctorale valorisation temps-fréquence
Le réseau national d'excellence FIRST-TF propose une mission doctorale « Valorisation des résultats de la recherche », pour l'année 2018-2019. Les activités liées à cette mission se déclinent selon deux objectifs :
recenser et mettre en valeur les caractéristiques (expertises, domaines d'application) de la filière scientifique et technologique de la métrologie du temps et des fréquences, en France et dans un contexte international ;
promouvoir le portail web correspondant, actuellement en cours de mise en ligne.
Date limite de candidature : 21 septembre 2018.
PhD and Post-docs in optical clocks and supperradiant clocks fields

Birmingham (United Kingdom), Torun (Poland), Copenhagen (Denmark), Amsterdam (The Netherlands), Vienna and Innsbruck (Austria).
The goal of the iqClock Quantum Flagship consortium and our goal is to accelerate optical clock development all the way from ideas to products. The iqClock consortium is a EU initiative consisting of leading experts from academia and the industry, and the consortium aims to develop the next generations of real use optical atomic clocks. Currently we are developing new types of optical clocks, continuously operating supperradiant clocks, and an integrated optical clock that will be used in an industrial environment. We are looking for excellent PhD and postdoc applicants who would like to join us in these exciting endeavours.
Experimental positions are available in Birmingham (UK), Torun (Poland), Copenhagen (Denmark), Amsterdam (The Netherlands).
Theory positions are available in Vienna and Innsbruck (Austria).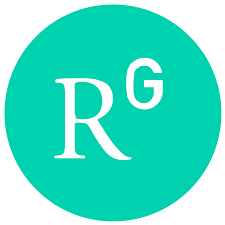 Pour abonner votre adresse à la liste de diffusion FIRST-TF, pour diffuser toute information intéressant la communauté FIRST-TF, pour toute question ou remarque, envoyez un e-mail à contact@first-tf.com.